Barcelona teenage sensation AnsuFati is breaking records in the Spanish top-flight. On Sunday, he became the youngest player to grab a brace in the La Liga in the 21stCentury. His double effort helped Barcelona get a victory over Levante and keep pressure on Real Madrid.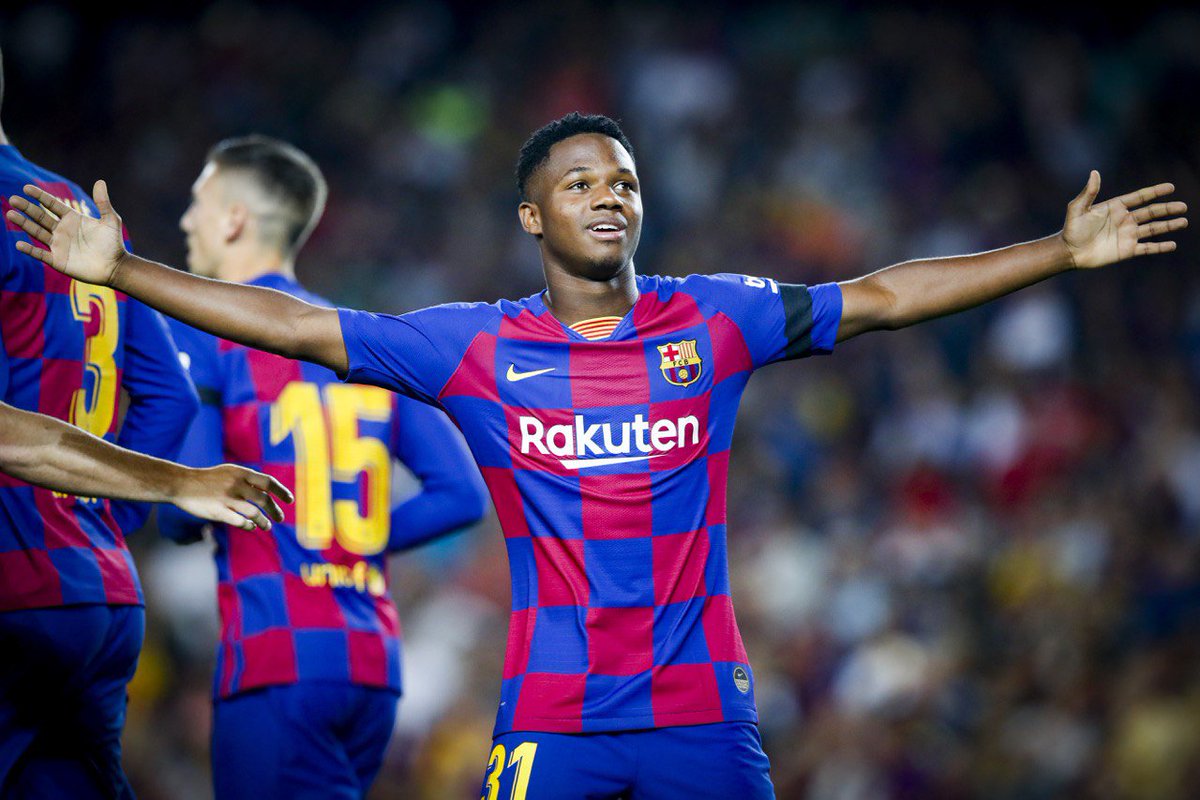 Real Madrid's victory in the Madrid Derby sent them atop the La Liga, with Barca playing catch-up. They face Real Betis, Getafe and Eibar next in the league as they hope to overturn Real and retain the league title – a seeming priority for the side this term.
Lionel Messi and Fati combined for the first goal just after the 30 minutes into the game. Barely two minutes later they combined again for the second goal. Aitor Fernandez could not stop any of the efforts by the 17-year old man, with fans in awe.
Levante tried pushing back in the second half but could not get a goal. They had a breakthrough in stoppage time through a deflected strike by Ruben Rochina which was too fast for Marc-Andre terStegen. The goal came too late to start a revival for a draw, allowing Barcelona to reduce the gap with Madrid to only three points.
Under QuiqueSetien, it appears the team is beginning to find their stride. When the manager newly joined, the team was rattled, with lucky escape against Granada and Ibiza before the humbling loss to Valencia. However, now the team seems settled and ready to push for a fight to finish against the opposition.
For Fati, his man of the match performance continues to fuel comparisons to Messi and how he could be the heir. For the team, consistency is required and concentration until the final whistle is crucial.